Chase Claypool
Jun 8 8:50pm ET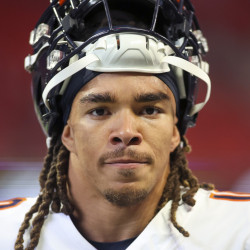 Chicago Bears wide receiver Chase Claypool is reportedly in a better place with the offense, according to offensive coordinator Luke Getsy. In early February, Getsy said he sees a chance for Claypool to see "a lot of opportunities" this season. However, that was before the Bears traded for wide receiver D.J. Moore. Despite that, Claypool should still be able to carve out a decent role in Chicago. The Bears gave up a second-round pick for Claypool, so he's expected to have a significant part on the team. It sounds like the 24-year-old is becoming more comfortable with his new team. His fantasy value seems bleak, but he could end up being a sleeper option heading into next season. Claypool did well during his first two seasons in Pittsburgh, so hopefully he can carry that over into Chicago.
From RotoBaller
Eddie Jackson
Jun 8 8:40pm ET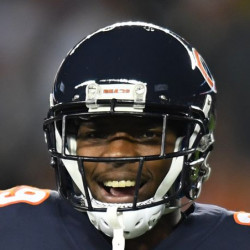 Chicago Bears safety Eddie Jackson (foot) recently returned to practice in OTAs. The two-time Pro Bowl safety suffered a Lisfranc injury near the end of November. Jackson appears to be in good shape and has been limited individual drills early in the week. It sounds like Jackson is heading in the right direction and he should be ready to go by training camp. Last season, Jackson recorded 80 tackles, six passes defended, and four interceptions in 12 games with the Bears. The stud safety is a big part of the Bears secondary, so hopefully he'll be healthy heading into the season.
From RotoBaller
Puka Nacua
Jun 8 8:30pm ET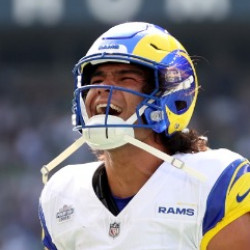 Los Angeles Rams wide receiver Puka Nacua has been impressive during practice, according to head coach Sean McVay. The rookie wideout has stood out in each of the three practices the team has held. The Rams selected Nacua in the fifth round during this year's NFL Draft. He was expected to be a depth option, but might be able to sneak his way up the depth chart. Cooper Kupp, Van Jefferson, and Ben Skowronek stand in his way, so Nacua could very well have a role in this offense in Week 1. The 22-year-old might be worth a look as a late-round option for fantasy purposes.
From RotoBaller
Carson Wentz
Jun 8 8:30pm ET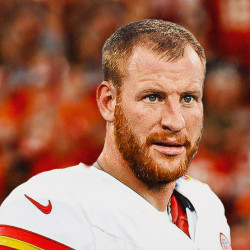 Free-agent quarterback Carson Wentz is still searching for a new home as training camp quickly approaches. The former first round pick only played in eight games last season, but is still capable of contributing on an NFL roster. Recent rumors have Wentz as a possible option for the Las Vegas Raiders. Quarterback Jimmy Garoppolo is dealing with a foot injury that could potentially sideline him for the beginning of the season. The Raiders have Brian Hoyer as their primary backup, so Wentz would certainly be an upgrade. The 30-year-old threw for 1,755 yards, 11 touchdowns, and nine interceptions in eight games with the Washington Commanders last season. He'd have legitimate weapons in Las Vegas, so maybe Wentz could bounce back, assuming Garoppolo is unable to play.
From RotoBaller
Hunter Renfrow
Jun 8 8:20pm ET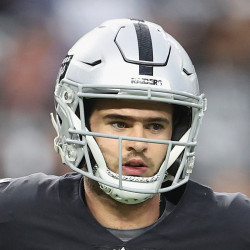 Las Vegas Raiders wide receiver Hunter Renfrow is reportedly on the trade block, but has been receiving little interest. The 27-year-old is heading into his second-to-last year of his contract extension. The Renfrow trade rumors started after the Raiders signed wideout Jakobi Meyers during free agency. The acquisition of Meyers made Renfrow expendable, but it doesn't sound like too many teams are interested in Renfrow. He's coming off a rough season where he only managed to play in 10 games due to injuries. The assumption is that Renfrow is fully healthy and ready to bounce back. However, he'll have to compete for targets with Davante Adams and Meyers, so his fantasy value might not be too great in Las Vegas.
From RotoBaller
Derek Barnett
Jun 8 3:10pm ET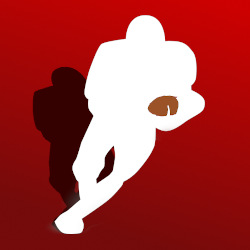 Philadelphia Eagles defensive end Derek Barnett (knee) was at Thursday's organized team activities. He's not doing individual drills on the field, but he did warm up with the team. Barnett's 2022 season was over before it really started after he suffered a season-ending torn ACL in Week 1 against the Detroit Lions. The 26-year-old still might not be able to practice when training camp kicks off at the end of July, which could also affect his availability for the start of the 2023 season. The former first-rounder in 2017 had a career-high 46 tackles (20 solo), two sacks, seven tackles for loss and 11 QB hits in 16 games (15 starts) in 2021, and he has 21.5 career sacks in his six seasons in Philadelphia.
From RotoBaller
Demarcus Robinson
Jun 8 2:10pm ET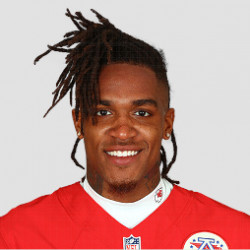 The Los Angeles Rams agreed to terms on an undisclosed deal with free-agent veteran wide receiver Demarcus Robinson on Thursday. Robinson will join the Rams after spending the 2022 season with the Baltimore Ravens. The 28-year-old former fourth-round pick of the Kansas City Chiefs in 2016 had a career-high 48 catches on 75 targets for 458 receiving yards and two touchdowns in 17 games (five starts) for Baltimore before undergoing sports-hernia surgery in February. Robinson should be fully ready for training camp and the start of the 2023 season, where he'll serve as receiving depth for a Rams offense that didn't make any notable additions this offseason. He'll be competing for a role behind Cooper Kupp, Van Jefferson and Ben Skowronek and won't be worth drafting in standard 12-team leagues.
From RotoBaller
Quez Watkins
Jun 8 2:10pm ET
Philadelphia Eagles head coach Nick Sirianni singled out wide receiver Quez Watkins as one player on the team that has stood out this spring during offseason workouts. Sirianni has praised Watkins for his mindset coming back from last year, when he caught 33 of his 51 targets for 354 yards and a career-high three touchdowns in 17 regular season games (eight starts) as the team's No. 3 wideout behind A.J. Brown and DeVonta Smith. It was a slight step back from his sophomore season in 2021 of 43 catches on 62 targets for 647 yards and one touchdown in 17 games. The 24-year-old former sixth-rounder could be the team's primary slot receiver again in 2023 if he beats out Olamide Zaccheaus in training camp, but even then, Watkins probably isn't draftable in standard-sized fantasy leagues in an offense with so many mouths to feed already.
From RotoBaller
Rachaad White
Jun 8 12:43pm ET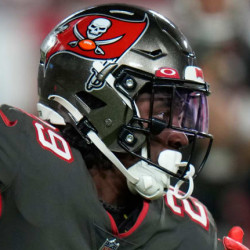 Tampa Bay Buccaneers running back Rachaad White had an impressive rookie season in 2022. He put up 771 yards from scrimmage on 179 touches and three touchdowns. He finished as the RB36 in PPR formats and averaged just under 8.2 fantasy points per game.White was stuck behind veteran Leonard Fournette to begin the season but eventually took over the RB1 job in Tampa Bay before the team's Week 11 bye. With Fournette cut this offseason, the second-year back will be the Buccaneers' starter in Week 1.Does that mean he'll have an expanded role? What does that mean for his fantasy numbers? Will Rachaad White Have An Expanded Role In Tampa Bay's Passing Game?The departure of Fournette will surely help open up more opportunities for the 24-year-old running back. The Buccaneers also didn't add much competition behind White in the running back room in free agency or during the draft.Tampa Bay drafted zero running backs with eight draft picks in the 2023 NFL Draft. So, the team will roll with White, Ke'Shawn Vaughn, and newly signed Chase Edmonds. Vaughn remains with the team after only having 20 touches last season, and Edmonds has struggled to stay healthy over the past two seasons.So, it appears White will be in line for a large workload. He also went on Fantasy Sports Radio and said there will be "a lot of balls coming my way" this season. He then talked about how he played slot receiver in high school.https://twitter.com/siriusxmfantasy/status/1665788315612725249?s=42&t=nmclxZ4zP1Gqt9CUbbpkHwIt appears the Buccaneers plan to give White an expanded role in the receiving game this season and could line him up occasionally in the slot, which could skyrocket his fantasy value. Rachaad White Fantasy Football OutlookIf the Buccaneers plan to give White an expanded role in the offense, he can take his game to the next level in just his second season.When Fournette went down and missed Week 12 with an injury, White showcased his potential in the RB1 role. He had 14 carries for 64 yards and nine catches for 45 yards and finished with 19.9 PPR fantasy points.White can replicate that same type of success in 2023 as the lead back in Tampa's offense. He was an occasional flex play toward the end of last season while splitting with Fournette. But, with the Buccaneers planning to get the 24-year-old back more involved in the receiving game, he'll be a high-end RB2 in fantasy -- even on a team that may struggle offensively this season.
Cedric Tillman
Jun 8 12:42pm ET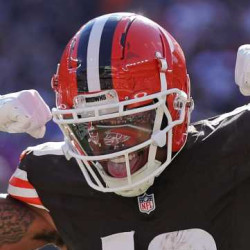 Dynasty | Head coach Kevin Stefanski singled-out rookie receiver Cedric Tillman as a top performer Dynasty Analysis: Stefanski acknowledge that all the rookies are "swimming" due to all the information but lauded Tillman's intelligence specifically. Without pads in training camp, it's far easier for rookies to catch the eye of coaches and fellow players, but all positive notes are good notes. Tillman is found as DLF's rookie WR10 and has a chance at early-career production as he fights for snaps in his rookie year. With Amari Cooper expected to move on following 2023 and Donovan Peoples-Jones still not considered a top-flight option, Tillman could benefit. He's listed as DLF's WR66 in our non-rookie rankings.
Mark Andrews
Jun 8 12:42pm ET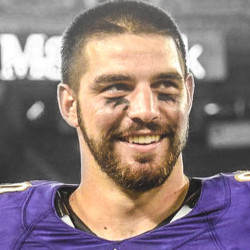 Dynasty | Mark Andrews said that he's probably in the best shape of his life Dynasty Analysis: Andrews turns 28 in early September and is coming off a down year in which he produced 847 yards and five touchdowns across 73 receptions. The top tight end did miss two games due to injury. Looking ahead to the 2023 regular season, Andrews figures to loom large once again as a favored target of Lamar Jackson, potentially approaching the 107/1,361/9 stat line he produced in 2021. One to always deflect praise, if Andrews is saying he's in the best shape of his career, it's a statement to take note of. He's listed as DLF's TE2.
Romeo Doubs
Jun 8 12:42pm ET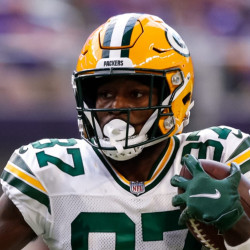 Dynasty | Romeo Doubs is a breakout candidate for 2023 Dynasty Analysis: Doubs' connection with Jordan Love has been on display in OTAs and it continues to grow. It's clear the second-year receiver has been the standout in camp and he'll be looking to finally make good on expectations after, as a rookie, the fast-rising receiver failed to match the hype, ultimately finishing with a 42/425/3 line with Aaron Rodgers under center. Now with Jordan Love at the helm, it remains to be seen if the reduced expectations from the dynasty community are enou
Deebo Samuel
Jun 8 12:41pm ET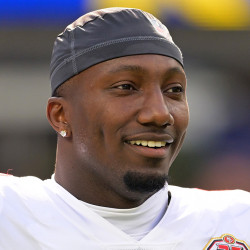 Dynasty | Deebo Samuel said he expects to bounce back following an "awful" 2022 due to the ongoing distraction of contract discussions Dynasty Analysis: In his comments, Samuel seems extremely motivated and said he'll "never put nothing on tape like that again." By all accounts, Brandon Aiyuk has been the standout in OTAs while Deebo worked on the side but he's expected to hit the ground running when camp opens. There are few players in the NFL with Samuel's dynamic and if he's on his game, he's a show-stopper and a candidate to be the top receiver in total yardage production. 2021's total production of 1,770 yards stands in stark contrast to 2022's total of 864 across only 13 games. Still only 27 and now listed as DLF's WR15, the dynasty community appears unconvinced a return to 2021's production is forthcoming.
Michael Thomas
Jun 8 12:41pm ET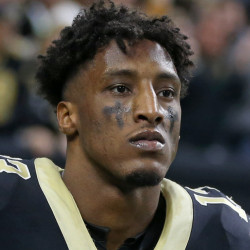 Dynasty | Michael Thomas said he will be full speed for training camp Dynasty Analysis: It will be the first time Thomas has been fully healthy in years and he's certain to be a favored target of new quarterback Derek Carr. Now 30, Thomas hasn't had a 1,000-yard season (1,725) since 2019 and he's appeared in only 10 games over the past two years. With a somewhat revamped offense, it's hard to know what to expect from the aging, once-great, receiver though he's likely to be a popular sleeper selection in dynasty drafts. He's listed as DLF's WR70.
CeeDee Lamb
Jun 8 12:00pm ET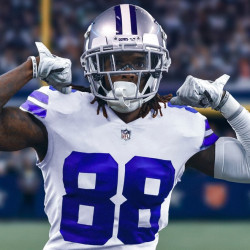 Dallas Cowboys wide receiver CeeDee Lamb (leg) didn't finish practice on Wednesday after tweaking something in his leg, but the injury isn't considered serious. The Cowboys were likely just being extra cautious with their star No. 1 receiver, so fantasy managers considering drafting him this year shouldn't have anything to worry about. The former first-round pick in 2020 has improved in each of his three NFL seasons to this point, culminating in career-highs across the board in 2022 in receptions (107), targets (156), receiving yards (1,359) and touchdowns (nine) in 17 regular season starts. The 24-year-old pass-catcher now has back-to-back 1,000-yard seasons and enters the 2023 campaign as a strong WR1 target in fantasy drafts.
From RotoBaller
Cooper Kupp
Jun 8 11:40am ET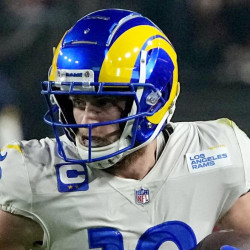 Los Angeles Rams wide receiver Cooper Kupp (ankle) said on Tuesday that he's "feeling really good" as he returned to a full team practice for the first time this offseason while continuing to rehab his ankle. Kupp had season-ending surgery after suffering a high-ankle sprain in Week 10, and he finished 2022 with 75 catches for 812 yards and six TDs in nine games. He worked on the side with a trainer on Tuesday, running routes, sprinting around cones and pushing a wheeled sled. Kupp is leaving the decision to the medical team as to whether he's cleared to take part in full-speed drills in offseason workouts. The 29-year-old should be ready to go for training camp this summer and the start of the regular season. Even if LA's offense continues to struggle in 2023, Kupp should be a target hog and surefire WR1 in fantasy.
From RotoBaller
Trevon Diggs
Jun 8 11:40am ET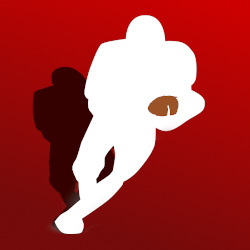 Dallas Cowboys cornerback Kelvin Joseph (back) left the team's practice on Wednesday with a tight back. It doesn't sound like the injury is very serious, but the Cowboys will take precaution at this point in the offseason. Joseph, a second-rounder in 2021, has mostly been a special teams player in his first two NFL seasons in Dallas, but he did take on a larger role toward the end of last season opposite Trevon Diggs in the secondary. The 23-year-old will open the 2023 campaign in a reserve role yet again after the Cowboys acquired Stephon Gilmore in a trade with the Indianapolis Colts in the offseason. Joseph has only 36 tackles (30 solo), four passes defensed, a forced fumble and a fumble recovery in 26 games (three starts) the last two seasons.
From RotoBaller
Chase McLaughlin
Jun 8 11:30am ET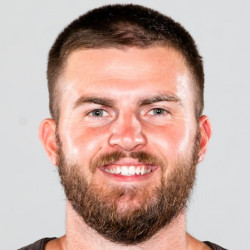 The Tampa Bay Buccaneers waived kicker Jake Verity on Wednesday after he signed a futures deal this spring. The move leaves Chase McLaughlin as the only kicker on the current roster, and he'll be their guy in 2023. The Buccaneers could always bring in another kicker to compete with McLaughlin for training camp at the end of July, but for now, he looks like their guy. The 27-year-old has made 78.8 percent of his 85 field-goal attempts in his career that has spanned four seasons. In the last two years with the Cleveland Browns and Indianapolis Colts, he's made 45 of 57 attempts (78.9%) while missing one of his 58 extra-point tries. With Tom Brady retired, Tampa's offense is expected to take a step back under either Baker Mayfield or Kyle Trask, so McLaughlin probably won't be worth drafting in fantasy leagues.
From RotoBaller
Dalvin Cook
Jun 8 11:20am ET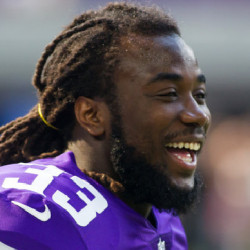 Updating a previous report, the Minnesota Vikings are expected to try and trade four-time Pro Bowl running back Dalvin Cook one more time on Thursday, and if they are unable to, they would plan to process his official release on Friday, according to a source. The Vikings have been planning for Cook's departure all offseason, and although a few teams have been mentioned as potential trade partners, at this point it's most likely that he'll be outright released. While the 27-year-old has dealt with nagging injuries, he's still managed four straight 1,000-yard rushing seasons in Minnesota. He's coming off offseason shoulder surgery, but it's not expected to impact his availability for the 2023 campaign. Where Cook lands in free agency will determine his fantasy value for the upcoming season, but he's unlikely to land a role as a three-down workhorse back.
From RotoBaller
Bryce Young
Jun 8 11:20am ET
Carolina Panthers rookie quarterback Bryce Young, the first overall pick in this year's NFL draft, opened Thursday's organized team activities with the first-team offense, according to multiple reports from the session. Young had been behind veteran Andy Dalton in all of the other spring practices open to the media. The 21-year-old was eventually expected to take over first-team duties, but this is a little bit earlier than expected. It's a sign that the Alabama product is impressing the coaching staff as he learns the offense under head coach Frank Reich. Barring an injury, it would be a huge surprise if Young isn't the starter under center for Carolina in Week 1 of the regular season.
From RotoBaller