From The Godfather: FSGA Draft Recap: Part II
Mon Feb 10 9:51am ET
By CHARLIE WIEGERT
Contributing Writer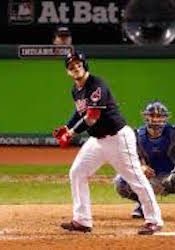 Perez has good power potential
Well, it took till just after the Super Bowl, but the FSGA draft is finally finished. Here's a link so you can see the completed draft board: https://rtsports.com/siriusxm.
According to the Fantasy Alarm Draft evaluator (a great bonus in all RealTime Sports drafts), I'm projected to finish in fifth out of the 14 teams, just behind the Fantasy Alarm team. DFS Karma is projected first, followed by CBS Sports, and SiriusXM Fantasy Drive.
My projections have these team totals: .280 Average, 345 HRs, 138 SBs, 1,070 RBIs, 1,090 Rs, 100 Wins, 50 Saves, 1,400 K's, 3.60 ERA and 1.25 WHIP. So I managed to accumulate close to the numbers I set out to and if they come close, I should do better than projected. I realize I'm short on saves and I'll have to chase them through FAAB and my aging pitching staff is very vulnerable, but the offense appears solid and balanced.
Now for a recap of the rest of my draft. My Round 12 pick arrived and I went for CI/OF Hunter Dozier and on the turn I decided to take my first catcher with eight off the board. Omar Navarro will be replacing Yasmani Grandal in Milwaukee and hopefully his numbers. He was the last safe bet for 20 HRs with a .270-plus average.
Eight starting pitchers went in the next 22 picks and they were slimming down. I choose Anthony DeSclafani, hoping he'll reap some benefits from the Reds busy offseason. On the turn, I took a bit of a homer pick with a Cards second baseman Kolten Wong, expecting a continuation of his offensive resurgence last year, and perhaps a bonus in runs scored if he moves to the leadoff spot.
My next selection was a boring pick of Shin-Soo Choo, but he'll get me some solid numbers. I got another aging pitcher in Cole Hamels, who will add depth to a young Braves pitching staff.
I think I got a great sleeper pick with my next one, taking Brewers new outfielder Avisal Garcia. He's always shown promise and 20 homers with 10 steals are a good possibility.
The catchers were disappearing quickly and I didn't want to be left with the bottom feeders. I have a gut feeling about Indians catcher Roberto Perez, who should get 400-plus at bats as their main backstop this year and reward my team with 20 HRs, 60 RBI and 50 Rs. He will be a batting average liability, but I think my offense is strong enough to handle it.
Round 20 and the player pool is getting thin. Orioles 1B Renato Nunez burst onto the scene last year. I doubt he'll repeat the performance, but he should get an opportunity.
All the pitchers will a good chance to be closers are gone at this point, and Rogers is my only one getting saves. I rolled the dice and took Rockies Scott Oberg, hoping he returns from his late season injury and can beat out Wade Davis for their closer role.
With two pitchers still needed, I went with Julio Teheran. I know going from the Braves to the Angels doesn't seem like a step up, but he will get the innings for an improved team with a now solid left side of the infield. And at this point, getting perhaps 180 strikeouts is worth the risk.
Round 23 and there were no pitchers left that impressed me to take for my last spot, so I took my first reserve in Jon Berti. He gives me great roster flexibility being eligible at SS, 3B and OF, and should bat lead off and produce runs and stolen bases.
I stayed in Florida for my next reserve taking new Rays OF/DH Jose Martinez. Having watched him hit in St. Louis the last couple years, that's the one thing he can do, hit. And he has a good chance to get 450 at bats this year and be very productive. A great asset to have ready if needed!
Alright, like it or not, I need some pitchers. New Padres starter Zach Davies has a chance to be useful, so he fills my last spot. Jake Arrieta is worth the risk at this point, and if healthy, he could be a great sleeper. And I got a number one starter in Round 27, Orioles pitcher John Means. Yeah, the outlook is bleak going against the other number ones in the AL East, but he will compete!
I was hoping to take Jordan Hicks with my next pick and stash him in hopes of some second half Cardinal saves, but USA Today's Steve Gardner beat me to him. I went with another injured player, hoping for lightning to strike for Yoenis Cespedes. The risk is minimal at this point, and if he starts the year on the IL as expected, I can get a roster replacement in the first FAAB bidding.
My last pick is a future Hall of Famer, Albert Pujols. I tell myself I choose him because he can still be productive in a much improved Angels lineup and not because I have posters of him all over the walls in my basement, but I'm not sure. But if he's not getting the at bats, he'll be dropped for some young stud off to a hot start.
So there you have it, my first draft of the year completed. Next up, Tout Wars!
Charlie Wiegert was the sixth person to be inducted in the Fantasy Sports Hall Of Fame in 2001. He is a founder of CDM Fantasy Sports and Fantasy Sports Trade Association. He has been playing and winning fantasy baseball leagues since 1984. If you have any questions for Charlie, email them to cwiegert@cdmsports.com. Follow him on Twitter @GFFantasySports.