Champions Draft Owner Comments
Tue Jun 30 10:08am ET
By JEFF PAUR
Sr Fantasy Writer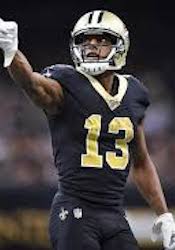 Thomas is picked third overall
We wanted to give our readers a look into the thought process of the owners of our "Champions Draft." So here is a look at each team and some of their strategies/thoughts on their draft.
Before we get to the comments, here is a quick rundown of the league. First off, the draft this season consists of the top rated fantasy players on our site - we invited players that were rated at the top of our Top Fantasy Players report. So this is the best of the best on our site.
We used the same rules as we do for the "All-Pro" fantasy leagues on our site. So you can view the entire set of rules on our main page for that game. But here is a brief look. Each team starts a quarterback, two running backs, two receivers, a tight end, a defensive/special teams, a kicker and a flex player (RB, WR or TE). Scoring is pretty standard. Touchdowns are worth six except for passing touchdowns, which are worth four. And it is a points per reception league, giving every player a point per reception. Defenses get points for sacks, interceptions and fumble recoveries. The rules are pretty standard with how many leagues operate these days.
Below is a look at each team and their thoughts on their favorite pick, least favorite pick, toughest decision and surprise of the draft. See how the best of the best feel about their draft.
Bubbles Army - Brad Petri
Josh Allen, QB, BUF
Miles Sanders, RB, PHI
Ke'Shawn Vaughn, RB, TAM
Davante Adams, WR, GNB
Amari Cooper, WR, DAL
Mike Evans, WR, TAM
Hayden Hurst, TE, ATL
Ka'imi Fairbairn, K, HOU
Chicago Bears, D/ST
Duke Johnson, RB HOU
Sony Michel, RB, NWE
Boston Scott, RB, PHI
James White, RB, NWE
Tyler Lockett, WR, SEA
Anthony Miller, WR, CHI
Blake Jarwin, TE, DAL

FAVORITE PICK: Although not a solid, favorite pick, some would say Davante Adams, second rated receiver, to get him at 13 was ok.
LEAST FAVORITE PICK: There was no real pick I was unhappy with that stood out. Most of my drafts have been towards the later part of draft slots, so nothing exciting or real disappointing at 11.
TOUGHEST DECISION: Several tough calls. Do I reach for running back or get solid receiver rotation? I chose the receiver position and gambled at running back with Ke'Shawn Vaughn, my second running back. However, I feel like my four-receiver rotation is solid. I'm going to have to find that second running back to be a league contender.

SURPRISE OF THE DRAFT: Overall, no shocking picks. Many of these players draft frequency is very high and most are in the same drafts, so value is extremely limited and not many bad or iffy picks. It was a solid overall draft by everyone. The winner will have earned it and be a true champion.
FOZZY DOG - Jeremy Brock
Patrick Mahomes, QB, KAN
Derrick Henry, RB, TEN
Carlos Hyde, RB, SEA
Phillip Lindsay, RB, DEN
Latavius Murray, RB, NOR
Devin Singletary, RB, BUF
Antonio Brown, WR
Marquise Brown, WR, BAL
Tyreek Hill, WR, KAN
Denzel Mims, WR, NYJ
Michael Pittman Jr., WR, IND
Courtland Sutton, WR, DEN
Jared Cook, TE, NOR
Evan Engram, TE, NYG
Greg Zuerlein, K, DAL
Los Angeles Rams, D/ST
FAVORITE PICK: My favorite pick came in the fourth round. First round, I went Derrick Henry and followed it with Tyreek Hill and Patrick Mahomes. At this point, 24 running backs had gone off the board and I was able to grab Devin Singletary, which I believe has top-15 running back potential this season.
LEAST FAVORITE PICK: My least favorite pick came in the eighth round where I picked Phillip Lindsay. Perhaps, I should have gone with a different running back like Tarik Cohen or Matt Breida.
TOUGHEST DECISION: Toughest decision was to choose Courtland Sutton over DeVante Parker or DJ Chark. A better complimentary receiving core with rookie receivers Jerry Jeudy and KJ Hamler, and the possible emergence of second year tight end Noah Fant could take a few balls away from Sutton.

SURPRISE OF THE DRAFT: My surprise pick for me was in the 14th round, picking up Antonio Brown. He has top receiver talent that could strengthen my receiving corps for the back end of the season after a likely four-to-eight week suspension.
Just a Kittle - Justin Cox
Dak Prescott, QB, DAL
Clyde Edwards-Helaire, RB, KAN
Christian McCaffrey, RB, CAR
A.J. Brown, WR, TEN
Kenny Golladay, WR, DET
Calvin Ridley, WR, ATL
Tyler Higbee, TE, LAR
Matt Gay, K, TAM
Philadelphia Eagles, D/ST
Joe Burrow, QB, CIN
Matt Breida, RB, MIA
Darrell Henderson, RB, LAR
Damien Williams, RB, KAN
Jalen Reagor, WR, PHI
Henry Ruggs III, WR, LV
T.J. Hockenson, TE, DET
FAVORITE PICK: Tyler Higbee (9.1). I'm really high on Higbee this year. The Rams went through an offensive overhaul at the end of last season and once they did, it opened the door for Higbee to emerge as an elite option at tight end averaging 21.4 fantasy points per game the last five weeks of the season. I'm thrilled to get a guy who has the potential to be an elite TE1 in the mid-late rounds.
LEAST FAVORITE PICK: Damien Williams (7.1). This pick was pretty well a no brainer, already having Clyde Edward-Helaire, but I feel as if Williams' upside is massively capped this year. He will serve his purpose early in the year as CEH learns the ropes, but I'd much rather take a shot on a homer run hitter in the seventh round than a high end hand cuff. With Christian McCaffrey and CEH as my only two running backs going into the pick, I felt it had to be done, however.
TOUGHEST DECISION: Matt Breida or Darius Slayton at 8.12? I'm very high on Slayton, and would have loved for him to be my pick here. In hindsight, I wish I would have gone Slayton over Breida, but I was slightly fixated in needing another running back at the moment. I do love Breida's potential in Miami, however, when his only competition is Jordan Howard, who's not much of a pass catcher. If Breida stays healthy, he could have a solid fantasy season, but I think Slayton has home run potential at receiver.

SURPRISE OF THE DRAFT: Jamaal Williams (10.10). I'm still surprised to see people drafting Williams in fantasy. With the addition of second-rounder AJ Dillon in Green Bay and the emergence of Aaron Jones as a superstar at the position, I find it difficult to believe that Williams will be able to scrap together any fantasy value whatsoever. It is fantasy, though, and crazy things always happen!
Knockerdog - Michael Richmer
Kyler Murray, QB, ARI
Todd Gurley, RB, ATL
Joe Mixon, RB, CIN
Odell Beckham Jr., WR, CLE
Emmanuel Sanders, WR, NOR
JuJu Smith-Schuster, WR, PIT
Dallas Goedert, TE, PHI
Harrison Butker, K, KAN
Pittsburgh Steelers, D/ST
Matthew Stafford, QB, DET
Darrynton Evans, RB, TEN
Kareem Hunt, RB, CLE
Zack Moss, RB, BUF
Allen Lazard, WR, GNB
Deebo Samuel, WR, SFO
Irv Smith Jr., TE, MIN
FAVORITE PICK: My favorite pick is Kyler Murray in Round 6. His current ADP is averaging between 52 and 60, and I was able to get him at pick 65. With the addition of DeAndre Hopkins, I think he can have a great year.
LEAST FAVORITE PICK: My least favorite pick is Deebo Samuel in Round 8. His ADP average is around pick 73 and I got him with the 89th pick. That's great value but the foot injury could derail his entire season with a re-injury or just chronic pain through the season.
TOUGHEST DECISION: My toughest decision was my Round 2 pick. I had a choice of three or four running backs to go with but I took Todd Gurley with the hope that Atlanta will be a more productive team with a much better cast of players and offensive line.

SURPRISE OF THE DRAFT: My surprise of the draft was there was no surprises. A lot of times in other drafts people take players way too early when they could have waited and got better value later in the draft. This group has been playing fantasy football for a long time and know when to get their guys.
LoadedFlexOptions - Stephen Hawley
Tom Brady, QB, TAM
Josh Jacobs, RB, LV
Aaron Jones, RB, GNB
Diontae Johnson, WR, PIT
Terry McLaurin, WR, WAS
D.J. Moore, WR, CAR
Darren Waller, TE, LV
Robbie Gould, K, SFO
Indianapolis Colts, D/ST
AJ Dillon, RB, GNB
Damien Harris, RB, NWE
Anthony McFarland Jr., RB, PIT
Jonathan Taylor, RB, IND
Justin Jefferson, WR, MIN
Christian Kirk, WR, ARI
Mike Gesicki, TE, MIA
FAVORITE PICK: For me, it was Tom Brady as my first pick of the 10th round. Now in Tampa Bay, Brady is surrounded with weapons that he has never seen in his career. Along with a coach who had success with an aging Carson Palmer in Arizona and Jameis Winston just last year.
LEAST FAVORITE PICK: If I had known Terry McLaurin was the best option for me at 5.12, I would not have made the selection of Jonathan Taylor the round prior. Not only could Taylor take time to get the necessary work to garner third/fourth round value, but left me ultra thin at wide receiver and flex options.
TOUGHEST DECISION: As mentioned before, after taking McLaurin, I could not decide on the next pick whether to take a WR3 in Stefon Diggs/TY Hilton or take a top-five option at tight end in Darren Waller. I went with Waller because looking ahead at my next picks at 7.12/8.01, guys like Tyler Higbee/Hunter Henry/Evan Engram are usually gone therefore leaving unknown commodities. However, that was not the case here and the better pick would have been Hilton with Higbee available at 7.12.

SURPRISE OF THE DRAFT: Being that I have drafted since March, the flow and balance league-to-League has not really changed and it holds true with this group of elite drafters. The trend I would say is different this year from years past are running backs are going at an all-time rate much like a decade ago. It is not uncommon to see drafters taking two to three running backs to start their draft with the consistency of wide receivers falling off over the last few seasons.
Maxx Value - Paul Farrell
Lamar Jackson, QB, BAL
Alvin Kamara, RB, NOR
Raheem Mostert, RB, SFO
Will Fuller, WR, HOU
Chris Godwin, WR, TAM
CeeDee Lamb, WR, DAL
Mark Andrews, TE, BAL
Kansas City Chiefs, D/ST
Ryan Tannehill, QB, TEN
J.K. Dobbins, RB, BAL
Antonio Gibson, RB, WAS
Derrius Guice, RB, WAS
Jerry Jeudy, WR, DEN
Breshad Perriman, WR, NYJ
Preston Williams, WR, MIA
Jonnu Smith, TE, TEN
FAVORITE PICK: I have two favorite picks. Lamar Jackson in the middle of Round 3, and Mark Andrews late in the fifth round. Loving the hookup. Andrews is the No. 1 receiver on a team with a up and coming, awesome offense. Ravens will score the most points in the NFL again. I can see Andrews as a top-three or better tight end.
LEAST FAVORITE PICK: My worst/least favorite pick was Derrius Guice. Although he is a talented running back, he hasn't played much because of injury and I really needed a receiver. I wanted Marvin Jones, but he went. I had Emmanuel Sanders queued up but decided he would be there next pick. OOPS!!! Wrong!!!
TOUGHEST DECISION: My toughest decision was taking a quarterback so early, especially when drafting against some of the best. If I could change it now, I would.

SURPRISE OF THE DRAFT: Surprise pick to me was when Steve Hawley taking Justin Jefferson with the first pick in the eighth round. This was a very good pick. I wanted him in a round or two, but I thought he would go with a different receiver, named Jerry Jeudy.
RnR Express - Gregory Marrapese
Carson Wentz, QB, PHI
Le'Veon Bell, RB, NYJ
Leonard Fournette, RB, JAC
Mark Ingram, RB, BAL
Jarvis Landry, WR, CLE
Michael Thomas, WR, NOR
Zach Ertz, TE, PHI
Zane Gonzalez, K, ARI
Buffalo Bills, D/ST
Ben Roethlisberger, QB, PIT
Rex Burkhead, RB, NWE
Jamaal Williams, RB, GNB
John Brown, WR, BUF
Marvin Jones, WR, DET
Sterling Shepard, WR, NYG
Jack Doyle, TE, IND
FAVORITE PICK: My favorite pick is getting Zach Ertz in the fourth round. I think that is great value for a stud tight end. Usually, I wait longer before I pick a tight end, but I can never pass up Ertz in the bottom of the fourth round.
LEAST FAVORITE PICK: My least favorite pick was Le'Veon Bell. I was hoping for some better running backs to be available to me but a lot of guys picked heavy on running backs. Usually in other drafts, the guys that take a running back early will go receiver on the turn. However, these guys value the running back position and gobbled them up early. I was thinking about taking James Conner or Chris Carson instead, but I think Bell will do better his second year in New York, and he is in a weak division.
TOUGHEST DECISION: Toughest decision was taking Michael Thomas instead of Ezekiel Elliott. Elliott is a great running back, but it seems like Dallas is becoming more of a passing team now. Also, having a new head coach that doesn't like to run the ball scares me. So I went with Thomas instead.
Rocco's Team - Rocco Frost
Matt Ryan, QB, ATL
Chris Carson, RB, SEA
Chase Edmonds, RB, ARI
Ezekiel Elliott, RB, DAL
Devonta Freeman, RB
Ronald Jones II, RB, TAM
Marlon Mack, RB, IND
Tony Pollard, RB, DAL
Keenan Allen, WR, LAC
Stefon Diggs, WR, BUF
DeSean Jackson, WR, PHI
Julio Jones, WR, ATL
Adam Thielen, WR, MIN
Eric Ebron, TE, PIT
Austin Hooper, TE, CLE
Denver Broncos, D/ST
FAVORITE PICK: My favorite pick of the draft for me came quick with Zeke "falling" to me at the-four hole. In most drafts, he goes second or third, so I changed my pre-draft strategy right away. In a single flex league, you need to be strong at running back and having Zeke as my anchor feels great to build my team around.
LEAST FAVORITE PICK: My least favorite pick would be Austin Hooper although in Round 11 he is a good pick. He is being paid top dollar, so hopefully, they will use him a lot in Cleveland. I'm not expecting as much as last year, though. So as I was weak at tight end, I took Eric Ebron the next round to beef up my soft spot on the team. Ebron is a touchdown machine, and I think he will have several big games.
TOUGHEST DECISION: The toughest decision for me was waiting for quarterback and tight end. I know it tempting to grab the star quarterbacks, but the position is very deep and there are too many great picks in the first three rounds to go quarterback early for me. I grabbed Matt Ryan a little early for my taste but felt I had to take him there as he wasn't coming back the next round. By waiting for a tight end and quarterback, I am able to build a solid bench at the running back and receiver positions. On a short bench league, thats very, very important.

SURPRISE OF THE DRAFT: The big surprise was me breaking the norm and passing on a kicker, but for me, that is pretty normal and part of my season long strategy. I will wait until I need a kicker. If i can roster a really good player on the bench instead of kicker, I will wait until I either lose a match or can drop an injured player. Some years I haven't picked up a kicker until October.
Suncoast - Ralph Schiavon
Drew Brees, QB, NOR
Nick Chubb, RB, CLE
Austin Ekeler, RB, LAC
D.J. Chark, WR, JAC
T Y Hilton, WR, IND
Allen Robinson, WR, CHI
Hunter Henry, TE, LAC
New Orleans Saints, D/ST
Jared Goff, QB, LAR
Nyheim Hines, RB, IND
Joshua Kelley, RB, LAC
David Montgomery, RB, CHI
Brandon Aiyuk, WR, SFO
Tyler Boyd, WR, CIN
Mike Williams, WR, LAC
Christopher Herndon, TE, NYJ
FAVORITE PICK: My favorite pick was Allen Robinson at the end of the third round. My feeling is he is a top-ten receiver with enormous talent, and has yet to have the benefit of a good quarterback. This year it will either be Nick Foles or a much improved Mitchell Trubisky and an improved Bear offense.
LEAST FAVORITE PICK: My least favorite pick was Christopher Herndon in the 15th Round. I needed a backup tight end at that point and unfortunately, most of the tight end talent had dried up. Hunter Henry is a decent TE1 but overall I feel tight end is my weakest spot in the draft. I usually wait on tight ends and usually stream the position during the season.
TOUGHEST DECISION: My toughest draft position was in the fourth round when I picked David Montgomery. It was difficult because more value was sitting there at wide receiver, but with a 20-player wait coming back, I decided to go with the long range strategy by drafting a RB3 entrenched as a solid starter.

SURPRISE OF THE DRAFT: With this group of drafters, there were not a lot of surprises. These are some of the best of the best and draft against each other quite frequently, so we tend to know each other's tendencies. With that said, I was somewhat surprised at how early some quarterbacks went as well tight ends. The Champ's League has a small bench so that may have played into some of these decisions. However, these fantasy players are talented, resulting in hardly any real serious deviation or surprises. It was a great draft and a lot of fun.
Super Paurs - Jeff Paur
Deshaun Watson, QB, HOU
Cam Akers, RB, LAR
James Conner, RB, PIT
Kenyan Drake, RB, ARI
DeAndre Hopkins, WR, ARI
DeVante Parker, WR, MIA
Rob Gronkowski, TE, TAM
Younghoe Koo, K, ATL
New England Patriots, D/ST
Baker Mayfield, QB, CLE
Tevin Coleman, RB, SFO
Chris Thompson, RB, JAC
Robby Anderson, WR, CAR
Brandin Cooks, WR, HOU
Julian Edelman, WR, NWE
Noah Fant, TE, DEN
FAVORITE PICK: I think Tevin Coleman in the ninth round as my fourth running back is great value. I'm not sold on Raheem Mostert as the lead back for the 49ers and expect Coleman to play a big role in the offense for the coming year. Plus, we all know Kyle Shanahan has a history of rotating backs. I love getting Coleman as a reserve, looking for him to emerge in year two for San Francisco.
LEAST FAVORITE PICK: I expect a regression from DeVante Parker this coming year, so I'm not too happy with getting him as my No. 2 receiver. There was not a ton left on the board at that point, though, so I thought Parker was my best option. I'm just hoping his regression isn't too great, and he can still be a productive fantasy receiver for my team.
TOUGHEST DECISION: I normally don't go quarterback so early, but I thought the value of Deshaun Watson in the seventh round was too good to pass. This wasn't an easy decision, though. I really debated on getting more depth for the receiver spot since my previous two picks at receiver had question marks (Parker and Julian Edelman). In the end, I think I made the right call because several of the receivers I was targeting remained available later in the draft.

SURPRISE OF THE DRAFT: I'm always a little surprised when I see defenses and kickers getting picked so early, especially by top fantasy payers. I just don't see the value of getting a defense in Round 11. The point differential between the top defense and 12th rated defense is minimal. I think you are better served getting depth at skill positions. This draft had five kickers and defense picked in Rounds 11, 12 and 13.
Vikes 333 - Rick Mogard
Aaron Rodgers, QB, GNB
Saquon Barkley, RB, NYG
Melvin Gordon, RB, DEN
Jordan Howard, RB, MIA
Michael Gallup, WR, DAL
Robert Woods, WR, LAR
George Kittle, TE, SFO
Justin Tucker, K, BAL
Baltimore Ravens, D/ST
Jimmy Garoppolo, QB, SFO
Alexander Mattison, RB, MIN
D'Andre Swift, RB, DET
Jamison Crowder, WR, NYJ
Mecole Hardman, WR, KAN
Darius Slayton, WR, NYG
Golden Tate, WR, NYG
FAVORITE PICK: Mecole Hardman in the 14th round. He has a shot to be good this year in this Chiefs' offense. With Tyreek Hill drawing a lot of defense attention, Hardman has an open opportunity to have an awesome year.
LEAST FAVORITE PICK: Michael Gallup in the sixth round. I should have taken Jarvis Landry, a very consistent receiver every year.
TOUGHEST DECISION: When to take quarterback. Wait. Wait. Wait. Yes. However, another thing to think about. With the whole Covid-19 issue, players with early bye weeks may be more affected then late bye week quarterbacks. I drafted Aaron Rogers. He has a Week 5 bye. If they start a month late, no quarterback in Week 5.

SURPRISE OF THE DRAFT: Mark Andrews lasting into halfway of the fifth round. He has an opportunity to be top-three tight this year. Great value.
Whole Lotta Rosie - Bryan Hough
Daniel Jones, QB, NYG
Russell Wilson, QB, SEA
Ryquell Armstead, RB, JAC
Tarik Cohen, RB, CHI
Dalvin Cook, RB, MIN
Justin Jackson, RB, LAC
David Johnson, RB, HOU
Kerryon Johnson, RB, DET
A.J. Green, WR, CIN
Alshon Jeffery, WR, PHI
Cooper Kupp, WR, LAR
D.K. Metcalf, WR, SEA
Travis Kelce, TE, KAN
Ian Thomas, TE, CAR
Wil Lutz, K, NOR
San Francisco 49ers, D/ST
FAVORITE PICK: My favorite pick would be A.J. Green. I know he has had some injury concerns the last two to three years, but the man is a professional and definitely has something to prove this coming season. With a talented rookie quarterback, I think Green could finish as a top 10 receiver. Drafting him in the sixth round is tremendous value.
LEAST FAVORITE PICK: My least favorite pick is Kerryon Johnson. The Lions will use a RBBC at the beginning of the season, but Johnson will eventually lose the job to rookie D'Andre Swift by midseason. There was better options in the ninth round.
TOUGHEST DECISION: My toughest decision was taking a quarterback in the seventh round. I usually don't draft a quarterback till the 10-12 rounds. That way I could load up on running backs and receivers, but when I saw Russell Wilson there in the seventh round, I couldn't pass up the tremendous upside he brings for this season.

SURPRISE OF THE DRAFT: The surprise of the day IMHO was JuJu Smith-Schuster in the mid fourth round. He was the 13th receiver off the board. That is a steal. This guy is a baller. Big Ben Roethlisberger should be healthy this year. I could see JuJu being a top-five receiver this season.
Jeff Paur is a two-time finalist for FSWA Fantasy Football Writer of the Year and won the FSWA award for Best Fantasy Football Article on the Web in 2011. He also was the most accurate expert in 2012, winning the FSTA Fantasy Football Accuracy Award. If you have any questions for Jeff, email him at jeff@rtsports.com. Follow Jeff on Twitter @jeffpaur.