Lineup Prep: Week 11
Wed Nov 17 10:28am ET
By JEFF PAUR
Sr Fantasy Writer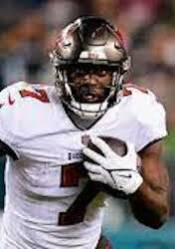 Fournette looks good Week 11
This season in the NFL has been about as crazy as I can remember. There have been so many upsets. Things you just don't expect to see. This is causing all sorts of issues in fantasy land, too. When good teams that are supposed to roll to a big victory lose, it causes chaos in your fantasy leagues. This isn't exactly a bad thing, though. It gives you some hope if things aren't going your way right now. There are a few games left in the regular season to still go on a roll and make a run. Maybe the craziness can give you some hope for the future. Enjoy the ride!

Now for my random thoughts for the week. . . . .
If you haven't figured it out, Deebo Samuel is a legit No. 1 fantasy receiver. His stats after 10 weeks are not a fluke. He is second overall in fantasy receiver scoring and has at least 16 fantasy points all but two games. And remember, he does this in an offense that is run first. Samuel has the skill set to be an elite receiver for years to come. The only issue holding him back early in his career was injury. As long as he is healthy, the sky is the limit for Samuel. I would not sell high on him.
Darren Waller has been one of the bigger disappointments to date. He hasn't been awful, but pretty mediocre most weeks. It really looks like he is ready to breakout, though. He does have at least seven targets all but a game. Plus, the Raiders are down a receiver, meaning Waller could see an increase in targets. I still think he could have a big finish to his season, putting his slow start behind him. Don't give up hope.
So Jalen Hurts is starting to make some strides throwing the ball. He is completing 67 percent of his passes the last three weeks. He also is running the ball as well as usual, having at least 30-rushing yards every game. If he keeps making strides as a passer, he could be a big factor for fantasy teams the rest of this season. He is never going to be a top thrower in the NFL but if he becomes just average, he will continue to start and help fantasy teams. Remember, he is sixth overall in fantasy quarterback scoring right now.
I'm anxious to see what A.J. Dillon does as the starter for the Packers the next few weeks with Aaron Jones out. He has been a bigger factor in recent weeks and now gets a chance to be the guy with Jones out. Dillon could be auditioning for the starter's job going forward. I would consider him a low-end No. 1 fantasy back as long as he is starting.
I can't wait for the Chiefs/Cowboys game this weekend. This should be a great one. The Chiefs offense came back to life last weekend as did the Cowboys. But the most encouraging for both teams is on the defensive side of the ball. These units have really turned the corner after terrible starts to the year. If the defenses keep playing well, both these teams can represent their respective conferences in the Super Bowl. Hopefully, this game lives up to the hype this weekend. It should be a fun one to watch.
I'm kind of excited to see what Cam Newton does this weekend. I want to know how much he really has left in the tank. He is setup for good things in Carolina, so if he is ever going to rebound, I think this is the place. I like him as a speculative add in fantasy leagues if you need a quarterback. He has some real touchdown potential, especially on the ground. I do think his addition is a negative for Christian McCaffrey, though. I could see him taking some touchdowns away from McCaffrey.
If Cooper Kupp can manage to play a full season, he is going to have one of the best seasons ever for a fantasy receiver. He has been a true difference maker for fantasy teams. He is posting numbers of a No. 1 fantasy quarterback at the receiver spot. He has an amazing eight games with 20-plus fantasy points. He has three games with double-digit receptions and six 100-yard games. Kupp has double-digit targets all but a game. He has been an absolute steal for all the fantasy owners that took him as a No. 2 fantasy receiver in the fourth or fifth round of fantasy drafts. Enjoy the ride.
News and Notes: The Ravens released running back Le'Veon Bell on Tuesday. Bell has seen his playing time drop off in recent weeks, so this move does not come as a huge surprise.
HOT PLAYS
Ryan Tannehill, QB, Titans. Tannehill has been a little more down to earth this year. He hasn't had that huge game just yet. He does have 20-plus fantasy points seven of 10 games, though. He has been pretty consistent. He is finding the end zone, especially on the ground, which helps his fantasy numbers. He might have one of his big games this week against the Texans, though. Houston allows the ninth most fantasy points to quarterbacks and 16-passing touchdowns.
Leonard Fournette, RB, Bucs. Fournette hasn't done much on the ground in recent weeks, but he caught eight passes last week. His work in the passing game gives him a really high weekly floor. He is having a great season overall, positing 15-plus fantasy points five of six games. He should have more success this week against the Giants, a team that allows the sixth most fantasy points to running backs. He could have success on the ground in this one, giving him the potential for a really big fantasy performance.
DeVonta Smith, WR, Eagles. Smith has touchdowns two straight games, scoring 22.6 fantasy points each of those games. He is showing his big-time potential as the No. 1 receiver in the offense. And with Jalen Hurts throwing the ball better these days, that really helps the stock of Smith. He might get matched up against Marcus Lattimore in coverage this week, but don't let that scare you from using Smith. The Saints have been leaky against the pass, allowing the seventh most fantasy points to receivers.
Josh Jacobs, RB, Raiders. Jacobs is not having the year most expected. He has battled injury and posted mediocre rushing numbers nearly every week. He has not topped 80-rushing yards in any game. The good news is Jacobs seems to be getting healthy and ready for a bigger workload. He had 12 touches last week but didn't get the work in the running game with the Raiders getting down big. He should run more this week against the Bengals, a team that has struggled to stop the run. Cincinnati allows the fifth most fantasy points to running backs. Look for Jacobs to have his best rushing game of the season in this one.
Brandin Cooks, WR, Texans. The return of Tyrod Taylor led to Cooks getting 13 targets his last time out. This is good news for Cooks going forward. He can rack up the targets with Taylor throwing him passes. Cooks has five games with 17-plus fantasy points this year, being one of the few bright spots for the Texans. Look for more success this week against the Titans in a game the Texans could be playing from behind. Plus, Tennessee allows the most fantasy points to receivers this season.
COLD PLAYS
Emmanuel Sanders, WR, Bills. Sanders caught just two passes for 27 yards last week on two targets. He has just six receptions his last three games. And most concerning is he played a season-low 60 percent of the snaps last week. Gabriel Davis saw a lot more playing time, being on the field 52 percent of the time. It is hard to trust Sanders right now because of his drop in playing time and production. Go with safer options.
Carson Wentz, QB, Colts. Wentz seemed to have a prime matchup last week but laid an egg, scoring just nine fantasy points. He had three straight games with 22-plus fantasy points before that performance in Week 10. He is playing some good football but isn't a plug and play option just yet. He needs to be in the right matchup to be used for fantasy teams. And a game against the Bills is not a good one for Wentz. The Bills are second overall against the pass and allow the fewest fantasy points to quarterbacks.
Ray-Ray McCloud, WR, Steelers. McCloud was a huge factor in the passing game with Chase Claypool out. He was targeted 12 times and caught nine passes for 63 yards. He did not have more than 35 yards in a game until last week, though. This game came out of nowhere and was against a bad Lions defense. We would not expect a repeat performance this week against the Chargers. Los Angeles has one of the best pass defenses in football, ranking fourth overall. Plus, the Chargers allow the second fewest fantasy points to receivers. McCloud is likely to come back down to earth this week.
Jordan Howard, RB, Eagles. Howard has emerged as the lead back for the Eagles with Miles Sanders out. He has at least 12 carries three straight games. He had a season high 83-rushing yards last week. But he has yet to catch a pass this year, which limits his fantasy value. If he gets shutdown running the ball, he could be a real disappointment to fantasy teams. Howard might have trouble finding room to run this week against the Saints. New Orleans is first overall against the run, allowing just 72.9-rushing yards per game. Howard might be best left on fantasy benches this year.
Devonta Freeman, RB, Ravens. Freeman has played 58 percent of the snaps each of his last two games. He has become the top back for the Ravens with Latavius Murray out. Freeman has produced alright in that role but not off the charts by any means. He had just 8.8 fantasy points last week, which was his lowest total since becoming the lead back for Baltimore. He could have more tough sledding this week against the Bears, a team that allows the 10th fewest fantasy points to running backs.
SLEEPERS
Mac Jones, QB, Patriots. Jones had his first three-touchdown game as a pro last week. He missed on just four passes. He is 31-of-41 his last two games, showing great accuracy at the quarterback spot. Jones has a great grasp of the offense and seems to be gaining confidence every week. He makes good decisions and has a knack for the clutch play. He isn't a fantasy star just yet but is worth a spot play. And a game this week against the Falcons is a good spot to use Jones. Atlanta was torched by the Cowboys passing game last week and allow the third most fantasy points for the season.
Eno Benjamin, RB, Cardinals. Benjamin is getting some chances in the Cardinals offense because of the injury to Chase Edmonds. He has 15 carries his last two games. Edmonds should get around six to 10 touches per game, backing up James Conner. He could have a good showing this week if he gets that amount of work once again. He plays Seattle, a team 26th overall against the run. Seattle has allowed 36-plus points to running backs two of the last three games. Benjamin has some flex appeal in this matchup.
Elijah Moore, WR, Jets. Moore scored a touchdown for the second straight games last week. He has double-digit fantasy points tour straight games. He has become a legit fantasy factor after a slow start to the year. He is going to get his weekly looks in this offense. Moore is an explosive player with big-play ability. The Jets need to get him the ball as much as possible. He could break a few big plays this week against the Dolphins. Miami is 28th overall against the pass and allow the third most fantasy points to receivers.
C.J. Uzomah, TE, Bengals. Uzomah is starting to be more than just a red-zone target for the Bengals. He has four receptions each of his last two games and at least three receptions four straight and five of six. He gets his weekly looks in the Bengals high-powered passing game. He might get even more looks this week against the Raiders, a team that has really struggled to stop the tight end. Las Vegas allows the second most fantasy points to tight ends, making Uzomah an intriguing play for Week 11.
Amon-Ra St. Brown, Lions. St. Brown had four receptions for 61 yards on six targets last week. He has been targeted 11 times his last two games and has at least five targets five of six games. He gets his weekly looks and is emerging as the top target in the Lions passing game. St. Brown isn't the most exciting fantasy play but a consistent one, capable of bigger things. He might have his best game of the season this week against a Browns team this week that allows the ninth most fantasy points to receivers.
High/Low Scoring Games
Each week we will take a look at some of the high and low scoring games for the coming week. In high scoring affairs, get your marginal players on those teams in your lineup to take advantage of the possible points barrage. And in the low scoring games, keep those marginal players on the bench and make sure to have your defenses involved in those contests.
High Scoring Games: Colts/Bills, Bengals/Raiders, Cowboys/Chiefs, Cardinals/Seahawks, Giants/Bucs.
Low Scoring Games: Lions/Browns.
Bye Weeks: Rams, Broncos.
Jeff Paur is a two-time finalist for FSWA Fantasy Football Writer of the Year and won the FSWA award for Best Fantasy Football Article on the Web in 2011. He also was the most accurate expert in 2012, winning the FSTA Fantasy Football Accuracy Award. If you have any questions for Jeff, email him at jeff@rtsports.com. Follow Jeff on Twitter @jeffpaur.